Your Small Business IT Solution
Whether it's upgrading your computer hardware, removing viruses, cleaning up a slow computer, configuring a new printer, or anything else. At 12 Stones Tech we handle it all.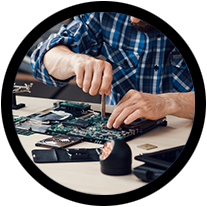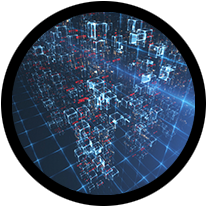 Watch the Video
What Can We Do?
The one-stop shop for IT

Get scheduled quickly-emergency service available

5 Star service – see our Google reviews!

No confusing tech talk

Best solutions based on your greatest needs
The 12 Stones Guarantee
Here at 12 Stones, you'll never have to worry about paying us for a unsolved problem. If we are not able to fix your IT problem, then we will not send you a bill. Contact us today and see how 12 Stones can enhance your business!
Our Satisfied Clients
"I can't say enough about how Kent Warden's help today changed my outlook on life. LOL I was so frustrated with a slow laptop which I use for work and personal. I didn't have the first idea of how or who to turn to. Then I saw Kent's ad on FaceBook and thought that's IT. So from his comfy chair at his office, he accesses my computer while I sat and watch him do his work. Organizing, uninstalling and finding things I couldn't pronounce let alone know what they were for. I sat back and watched him work. It was like watching a musician play an instrument. I did not have to leave home. An hour or so and he was done. Great Job Kent!!!!! I will call you when I need help again!"
– Phyllis Woolard
"Kent is responsive, knowledgeable and makes me confident that the security of my client and personal information is as high as possible. Kent built a server for my business that I'm very pleased about. He maintains this quarterly and is easily accessible when I have other technology questions. Great job Kent! I'm glad you're part of my strategic partnerships that help to make my business run smoothly and successfully."
– Brendon Jenks, Owner of Wealth Renovators
"I have known Kent for about 4 years. I own a small business and Kent of 12 Stones Tech has been very valuable to me on many occasions. He is so patient, efficient, and knowledgeable. His engineering background makes him a great problem solver. He is also very prompt in getting back with me which I appreciate."
– Sherry Humphrey, Owner of 4 Corners College Planning